The Morohashi Museum of Modern Art, which opened in June, 1999, commemorated its 19th anniversary this year. Most of the works in the museum were donated by its founder Teizo Morohashi, and works by Salvador Dali (1904-1989), the great Spanish artist who represents the 20th century, 19th and 20th century Western modern art, and works by the modern British artist PJ Crook (1945) serve as the three pillars that form this distinctive collection.

Since the opening of the museum, we have established a longtime friendship with Ms. Crook in particular through our exhibitions and collection activities, and her solo exhibitions have been held at our museum four times. Most notably, her fourth exhibition entitled "HELLO, PJ CROOK : Empathetic Memories," which was our largest ever, was held in April 2016 with eight of her latest pieces which we borrowed, and five prints donated directly from her.

In 2017, we were able to enrich our collection of Crook's works even further with the addition of four more of her latest pieces.

We are very pleased to hold Ms. Crook's fifth solo exhibition "Dear Ms. Crook – PJ Crook Exhibition," at the Morohashi Museum of Modern Art. This exhibition introduces the history of friendship between the museum and Ms. Crook by exhibiting all of her work held by our museum as the top collector of her work in Japan, while also reviewing the history of how this collection was formed.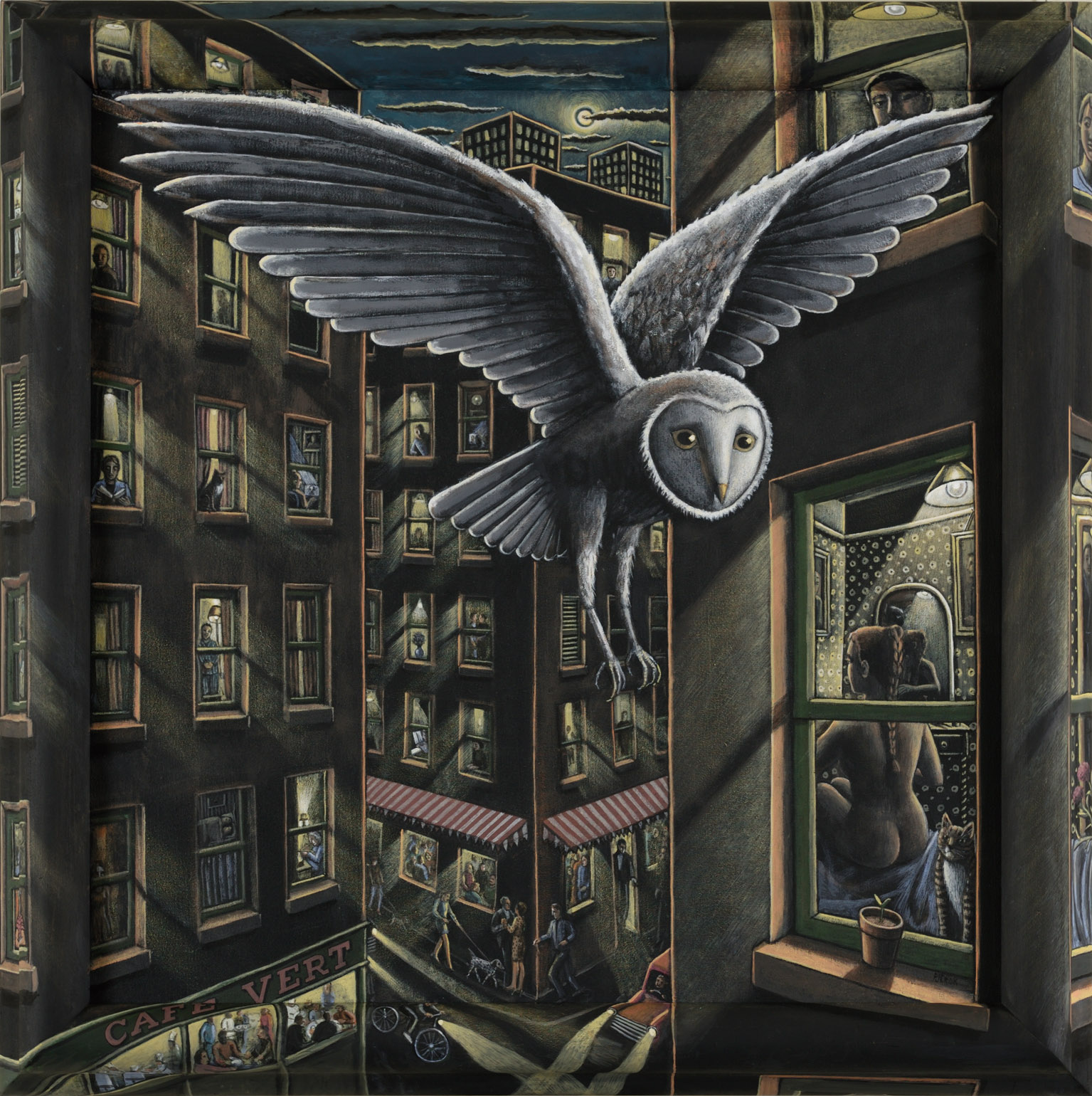 PJ Crook/Owl/2016 ©PJ Crook 2018